MilesWeb VPS Hosting Review: Plans, Pricing & Features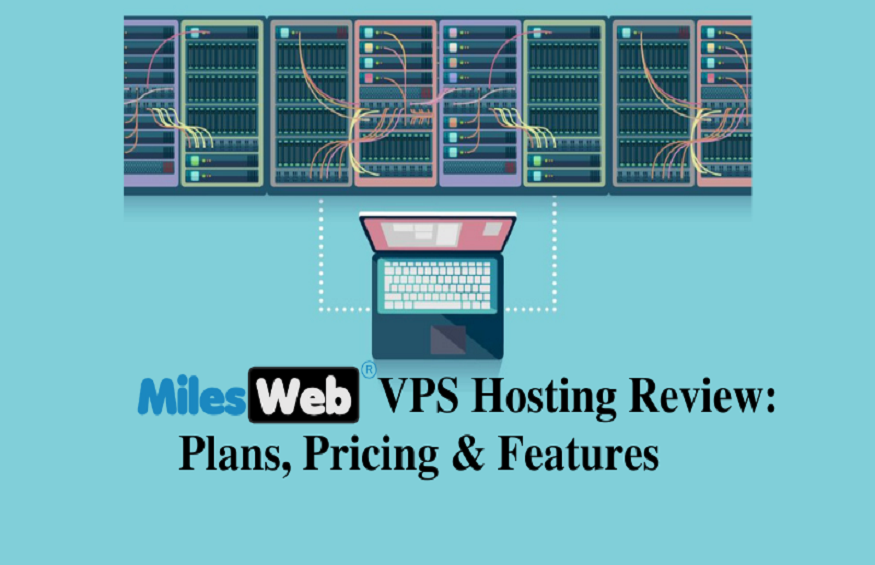 VPS is called a Virtual Private Server. VPS hosting is one of the most popular hosting services which you can choose to host your website. It uses virtualization technology to offer you all the dedicated resources on a server with multiple users. VPS hosting is a more secure and stable hosting solution. However, it is cheaper than renting a complete server.
VPS hosting is an ideal choice for website owners who have a medium level of traffic on their websites.  MilesWeb offers the best and low cost VPS hosting service for your high-traffic website.
 Let us know in detail about the VPS hosting plans, features and pricing of MilesWeb's VPS hosting.
The Benefits of VPS Hosting
With VPS hosting, you can scale the resources easily.
You get SSH and Root access to your environment, giving you more control.
VPS hosting is customizable. So you get the features you want, which also includes the choice of control panel and operating system.
VPS hosting environments are isolated from each other and make them more secure than the shared environment.
Managed VPS Hosting
In managed VPS hosting, the web hosting provider takes care of all the core server management tasks for you. They will set up your site with all the essential tools, handle all the security issues and software updates. With managed VPS hosting, you can rest easy and focus on your website while the web hosting provider manages your VPS hosting account and customize it for yoursite. Managed VPS hosting plans costs higher than unmanaged VPS hosting plans, but the extra cost is for the server maintenance to keep your sites running and functional online.
MilesWeb has a broad spectrum of cheap Windows VPS hosting plans. MilesWeb has ten VPS hosting plans.
As you can see in the above image, the base plan, V1, costs Rs.630 per month on one year of subscription.
The resources you get with the base plan V1 are:
2vCPU
2 GB RAM
50 GB SSD Disk
500 GB Bandwidth
1 Dedicated IP
The high-end plan of MilesWeb's VPS hosting is V2 and includes the following resources:
40 vCPU
128 GB RAM
500 GB SSD Disk
3000 GB Bandwidth
1 Dedicated IP
All these plans are fully managed, where you get the best assistance from the industryexperts.
Features of MilesWeb's Managed VPS Hosting
Below are the features of MilesWeb's VPS hosting.
Datacenter in India
MilesWeb is a provider that offers Linux VPS hosting. The VPS hosting servers are in the Mumbai-based data center location.
MilesWeb knows the VPS server location is important for the performance of websites. The data center uses strict maintenance protocols for its high-traffic servers.
99.99% Uptime Guarantee
With its VPS hosting service, MilesWeb pledges to give an uptime guarantee of 99.99%.
They assure to provide the highest uptime guarantee due to their robust infrastructure, high-security protocols and maintenance.
Their engineers keep an eye on the VPS server and make sure you get the best performing websites by hosting on MilesWeb's server.
SSD Based VPS Servers
MilesWeb boosts powerful SSD-based servers with its VPS hosting service. The SSD drives are blazing fast and help to escalate the performance of your high-traffic website.  They churn out about 200x more performance than your conventional disk storage.
24/7 Customer Support
MilesWeb offers impeccable customer support 24/7. You can contact their support team through email, live chat, or tickets. Their support team is available even on holidays to answer your queries.
Free SSL Certificate
Get a free SSL certificate with the web hosting plans of MilesWeb. They offer a Let's Encrypt Certificate without charging any additional cost. When an SSL certificate is activated on your website, the URL is completely secured with HTTPS. A must-have for any website is an SSL certificate. It gains visitors' trust and also boosts the Google rankings of your website.
Dedicated IP 
VPS is a completely independent server which means you have what any autonomous server has: a unique IP address. When you opt for MilesWeb's VPS hosting, your websites will share the IP address exclusive to your server.
Hardware and Network related issues
The technical experts of MilesWeb continuously monitor your VPS hosting account. They have good experience dealing with any server or network-related issues. Their priority is to keep websites live on the internet.
Protect your Website from Server Blacklisting
The dedicated IP of your VPS server will be unique to your websites, which means there are no blacklisting threats. Unlike in shared hosting, where blocking one website will lead blacklisting of the complete server.
VPS Hosting Review: Final Words
Your website growing to VPS needs is an amazing milestone for your business. MilesWeb makes the VPS hosting plans ideal with great uptime, support and the best performance for your website. Sign up for the VPS hosting plans of MilesWeb, and enjoy hassle-free hosting on the fastest SSD-based VPS server.