QuickBooks Credit card Authorisation Form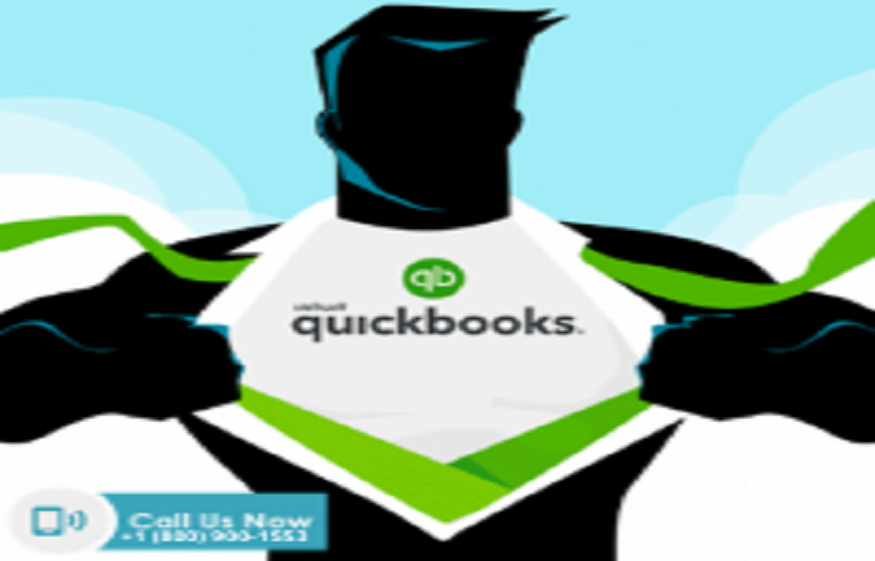 Accounting has remained a headache for business holders for a long time. But with the evolution of the new era, the accounting process has also been made easy. Yes, now you can manage your accounts with super ease using accounting software available these days. One of that accounting software is QuickBooks accounting software. Let's have a quick look at QuickBooks accounting software.
Quick peep on QuickBooks software:
Accounting software developed by Intuit named QuickBooks software is an excellent accounting option for medium to small-sized businesses. It helps in keeping accounting books, managing and paying bills, sending invoices and completing payroll. It automates most of the facets of business making it easier to manage. QuickBooks services are so efficient and heart soothing that they will minus your loads and make you tension free.
Justification of why you should use QuickBooks:
very easy to use and learn. You can quickly adapt to this software and can proficiently use it for your convenience.
Has many integrations with different application and can well interact with almost any 3rd party applications.
This application can provide you with reports that have accurate details. It can provide you reports for the year to date, months report or comparison between two years also.
As it is cloud-based software it can be easily accessed from any laptop, computer or mobile. It makes it easy for business holders to work from their home within their comfort zone. It can be easy to operate a business when you are out on a trip.
As it allows you to create different reports and filter entries according to your need you can easily find the mistake and correct it.
As you need to maintain happy relation with lots of customers and manage them, QuickBooks can help you streamline your process.
This app provides your customers with a quick pay option through credit car. You just need to create a merchant account to offer a credit card option. This is an extra advantage of this accounting software making it famous.
From where can you find QuickBooks credit card authorisation form?
Go to the sales receipt, check the payment method after selecting the client. Then you will get a pdf that has a form that can be sent to the client. This is ACH recurring form
Then if you want to get a Credit card authorisation form go to the merchant services and then download it.
How to authorise credit card in QuickBooks:
Authorisation creates a pending transaction on a cardholder which generally remains on them till 1-10 business day and then expired. But its effects can pertain till longer time.
The process to authorize credit card:
Open QuickBooks and in that open company file.
Open the customer's menu select credit card processing activities from it.
After the next step select the option of authorising or capture payments.
Enter your revenue information.
At last click on save to save your authorisation.
How to receive payments through credit card for invoice?
Click on the plus icon and then click on receive payment.
Thereafter choose the customer's name and enter the details of the sale.
Then choose the payment option from the drop-down menu. Select the card option.
Enter card details of the customer.
Either enter the detail or just swipe the card if you have a swipe machine.
Then the select option of process credit card, complete the invoice and save it.
Then you will receive a confirmation stating your transaction to be complete. Lastly, to confirm to your transaction status you must log in to the merchant services and go to the transaction report. Then search the transaction you made to cross-check.
How to process payment for sales receipt?
Choose plus icon and then sales receipt.
Then select the customer and enter all the details.
Under the payment drop down menu select the payment option to card type.
Enter all the card details.
Either enter the details or swipe card choose according to your convenience.
Select option process credit card, complete the receipt process and then save it.
You will receive a confirmation showing payment status and various details.
How can we add credit card processing fee?
With QuickBooks you can easily charge the processing fee to the customers that to automatically by making some changes. To do so follow the below given steps.
Go to the sales option and under that choose products and services.
Choose new option and then select services.
Enter the name of the service item you want.
In the income drop down menu select the account that can track processing fee.
Once you complete this process click save and continue.
Conclusion:
With era being new accounting solutions are also new. Now a small business holder too can manage his burden through technology. Also QuickBooks has made it possible for them to use credit card options making it favourable for payers too. QuickBooks will change the look of accounting within few years which this software is doing.